When it comes to computer-animated films, Pixar Animation Studios has dominated for over 15 years. Few others can match the quality of films like
Toy Story
and
Up
. But with 20th Century Fox's
Rio
currently ruling the box office, and
the Weinstein's
Hoodwinked Too! Hood vs. Evil
on the way, Pixar has not cornered the CG animation market completely. Here is a run-down of some of the best non-Pixar movies that have stood out amidst the hundreds of wannabes over the last the last decade.
10.
Bolt
(2008)
When it comes to kids' flicks, you cannot go wrong with cute dogs. In this Disney feature, Bolt the dog is a television star who does not realize he is part of a fictional tv show. Believing he truly has super powers, he sets out to rescue his human friend Penny, who he thinks has been kidnapped. As the humans search for a runaway Bolt, the little dog faces the real world for the first time and soon comes to realize he is not as strong as he thought. It is a familiar story (especially when you recall Buzz Lightyear's revelation in
Toy Story
) but the film is still sweet, funny, and laced with exciting action sequences.
9.
Kung Fu Panda
(2008)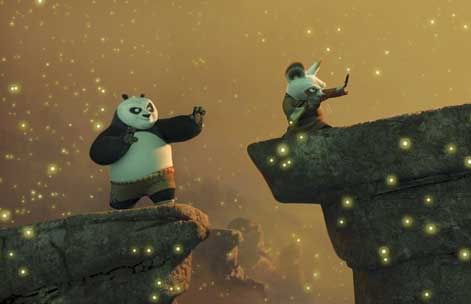 Dreamworks Animation's
Kung Fu Panda
delivers a classic story of believing in yourself and overcoming the odds to become a hero. Kids love the fat panda, but I love the quirky animation and the kung-fu-inspired look of the film. The visual style was inspired by Chinese films such as
Hero
and
House of Flying Daggers
. The voice cast is great (Jack Black, Dustin Hoffman, Seth Rogen, Jackie Chan, David Cross etc.) though I would have liked to see more of the Furious Five – the gang of kung-fu animals who aid the titular panda. Here's hoping they feature more in this summer's sequel.
8.
Cloudy with a Chance of Meatballs
(2009)
Sony Pictures Animation's
Cloudy
with a Chance of Meatballs
lacks the great animation of some other films on this list, but it excels in humor. Based on the children's book by Judi Barrett,
Cloudy
is about a wannabe inventor who finds fame when he builds a machine that makes it rain food. Naturally, the fame goes to his head and his success backfires on him. The animators seemed to be going for a more old-fashioned style, which goes hand-in-hand with the film's quirky sense of humor. Bill Hader, Anna Faris, and Bruce Campbell provide voices, so you know it's funny. A word of warning, though – this film will make you very hungry.
7.
Meet the Robinsons
(2007)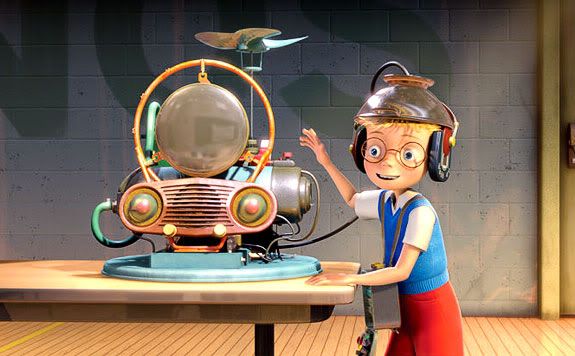 Ever since Walt Disney Animation Studios started making CG-animated films without Pixar, very few have been worthwhile.
Meet the Robinsons
was a surprising exception. It is about a young boy who invents a time machine and travels to the future, where he lives with an eccentric family. It has some fantastic sci-fi elements, touching on the consequences of time travel and alternate realities. There are some good laughs – especially from the villain simply known as "Bowler Hat Guy" – but the film also captures the heartwarming nature of a classic Disney film. It urges the importance of family, believing in yourself, and basically everything Walt Disney stood for.
6.
How to Train Your Dragon
(2010)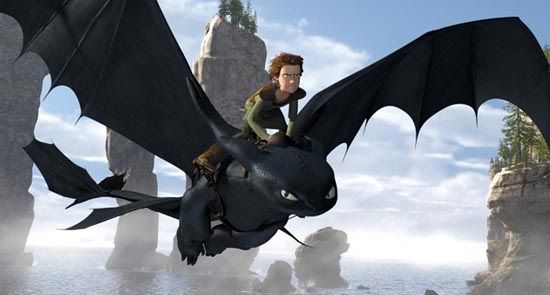 Some of the greatest family films involve a child and an unorthodox friend. Whether it be a dog or an alien or a robot, those stories are guaranteed heart-warmers.
Dreamworks'
How to Train Your Dragon
is about a young Viking boy who yearns to be strong like his dragon-slaying father. Then one day he encounters a wounded dragon and is surprised at the creature's gentle nature. They soon become friends and the boy has to protect the dragon from the hateful dragon slayers in his village. While
Dragon
does have the occasional laugh, the strong points of this movie are the sweet story and the gorgeous animation. Forget
Avatar
- the scenes of the boy and his dragon soaring through the skies are more breath-taking than any Na'vi.
5.
Rango
(2011)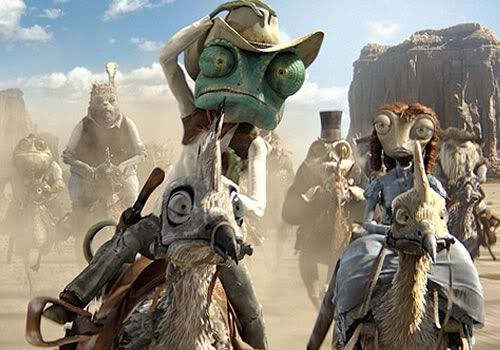 The most recent addition to the list is also a very different kind of animated movie. Nickelodeon Movies'
Rango
follows a pet chameleon who gets lost in the desert and ultimately becomes sheriff of a small animal town. The plot is very reminiscent of
Three Amigos
,
A Bug's Life
, etc. but it does not feel stale or too derivative. It actually has more in common with westerns than it does with your average animated film.
Rango
should please kids with its cute animals and goofy protagonist, but the film is definitely geared more toward adults, with references to Clint Eastwood and
Fear and Loathing in Las Vegas.
As the voice of the titular reptile, Johnny Depp is great, and here he re-teams with director Gore Verbinski (
Pirates of the Caribbean
) for a fun, visually striking movie.
4.
Surf's Up
(2007)
Forget
Happy Feet
– this is the animated penguin movie to see! Unlike any animated kids' flick preceding it, Sony Pictures Animation's
Surf's Up
was shot mockumentary-style. It follows a young penguin competing in a surfing competition. The animation - particularly the surfing shots - is gorgeous, and the characters and jokes are very funny. Voice talent includes Shia LaBeouf, Jeff Bridges, Diedrich Bader and Zooey Deschanel. And unlike most animated films, the voice actors here recorded their lines together, so the chemistry feels real and natural.
3.
Monster House
(2006)
This one is a great Halloween movie because it combines the whimsy of a children's film with the spookiness of a Tim Burton film.
Monster House
, produced by Amblin Entertainment and ImageMovers, is about a killer house that eats intruders. Three kids investigate and try to stop the house, uncovering some dark history along the way. This film captures the same sense of childhood adventure that
The Goonies
did, and so is guaranteed to please kids and adults alike.
2. Shrek 2 (2004)
Despite following a great first film, Dreamworks'
Shrek 2
still managed to surprise everyone because rarely is a sequel anywhere near as good as its predecessor. This was one exception. The sequel has a fantastic voice cast, plenty of laughs, and - unlike the first film – Puss in Boots! The soundtrack was also great, with artists such as Frou Frou, Eels, Pete Yorn, Nick Cave, and Tom Waits. With all that,
Shrek 2
is a very close second to the original film. Having said that, it should come as no surprise what #1 is….
1.
Shrek
(2001)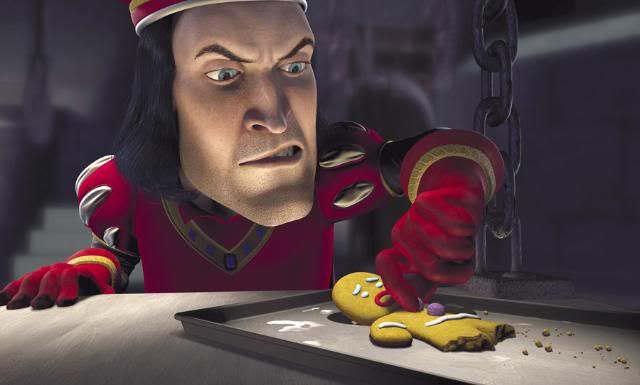 Dreamworks' tale of a grumpy ogre is the absolute closest thing to Pixar-quality animation and storytelling. The original introduced us to lovable characters, an imaginative story, impressive animation, and a great soundtrack. Best of all, it had humor for the kiddies as well as adults. Some of the jokes in
Shrek
were even a bit risqué for a family movie. Remember those dancing Duloc figurines? "Please keep off of the grass, shine your shoes, wipe your…face!"
Shrek
has earned its place in cinematic history alongside the Pixar films as a genuine animated classic.